Owning a parking garage comes with its own set of daily challenges. One of those challenges is handling the influx of traffic in the most efficient manner. Thankfully, there are many types of parking equipment and products that can help you run your parking garage easily and efficiently. Here are just a few:
Capacity Counter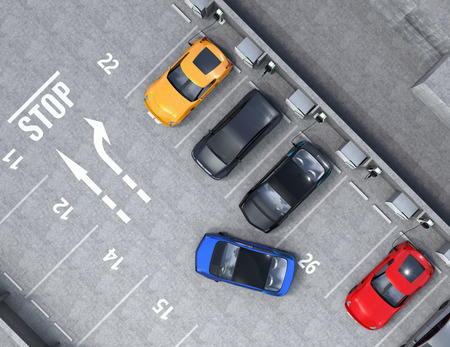 A capacity counter displays the amount of spaces available per level in a parking garage. By communicating to customers how many spaces are available and where, you'll avoid traffic back-ups caused by people desperately searching for parking. Instead, they'll know they need to go straight to level 4, rather than level 1, in order to find a parking space quickly and easily.
Ticket Validator and Ticket Dispenser
One way that traffic backs up in and around a parking garage is when people try to enter or leave said parking garage. A simple solution to this is to install a ticket dispenser at the entrance and a ticket validator at the exit. A ticket dispenser can automatically detect when a vehicle has approached, dispensing a ticket and then opening the gate once that ticket is removed. Then, when the customer wants to leave, a ticket validator will allow them to insert their ticket and pay either through a credit card or in cash. Both the dispenser and validator will also keep track of how many people are inside the parking garage, sending that information to the capacity counter.
Workstation Fee Computer
Give your employees a helping hand with a workstation fee computer. User friendly and simple to use, each unit can store license plates, generate programmable reports, and make you aware of stolen tickets. It's also fitted with a printer, cash drawer, and magnetic swipe reader for easy payments.
Parking Gate
Finally, in order to truly control who comes in and out of your parking garage, you will need a parking gate. These can be set up with computerized ticketing and transactional systems in order to allow entrance or exiting without any confusion to customers. Durable and high-quality, parking gates can be made to fit your unique space.
Here at Parking Systems, Inc. we've been manufacturing parking equipment for over forty years. To learn more about the products and services we offer, give us a call at 847-891-3819 today.