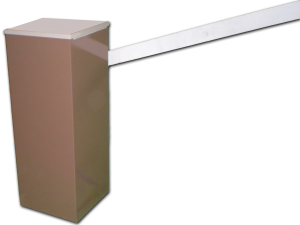 Parking Systems, Inc. specializes in versatile parking equipment for all sites and situations. Our parking gate systems utilize durable, top-quality materials to maintain the professional appearance and integrity of your garage, as well as smooth functionality to keep traffic flowing easily.
Choose from a variety of parking gates to fit the dimensions, look and needs of your garage. Each gate is made to withstand enclosed or outdoor use and the inevitable bumps and scraps with bumpers. Computerized ticketing and transactional systems inside interact seamlessly with the gate to allow entrance or blockade the site without stress or confusion to patrons. The gate arms' steady vertical movement allows vehicles to easily pass through without endangering larger, high-clearance vehicles or longer cars.
Parking Systems, Inc has provided parking garages and other sites around the nation full functionality and coverage since 1973. We are proud of our workmanship and stand by each of our exceptional products. To find out more about our parking gates or to place an order, call 1-847-891-3819.
Unbreakable slip ring gear box
RDTL solid state logic for long life and simple service
Advanced design for significantly reduced maintenance costs
Modular design for use with PSI:

Ticket dispensers
Coin & token units
Card locks & card readers
Capacity counters
Multi-level structures
Computer control
Loop detectors, remote push button, or radio control
Single or multi gate systems
Capacity Counters
Impulse Integrator
Variable Rate Computing
Automatic Revenue Control
Self Locking Cash Vaults
Audit Conuters
Folding Gate Arm
Automatic Timer Operation
Fault Alarm Systems
Gate Housing
Size 38" high, 14" deep, 14" wide
Access Hinged and gasketed top cover for easy service of all components
Mounting Four point anchoring
Color Earth tone, white, or safety yellow
Gate Arm
Height 28" above base in horizontal position
Length 10' standard, 12 optional
Color Yellow or white, stripe optional
Option Polycarbonate gate arm or Vandlgard kit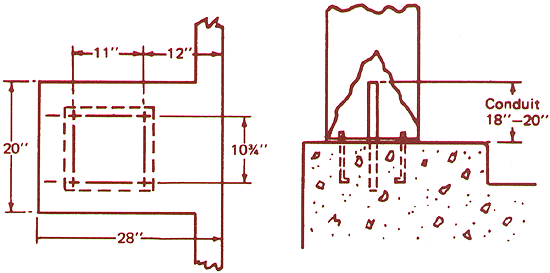 Electrical Specifications
Electrical Specifications
Input 105 - 125 VAC
Current Required 5A fused line
Logic Trigger 110 V A/C Line - T²L - 24V, A/C or 24V, D/C
Connections Solder connectors for all control circuits, terminal block for class 2 wiring
Gear Motor Specifications
590 in lbs. of output torque
60 HZ, 115 VAC
Instantly reversible
Sealed ball bearing
Electric brake