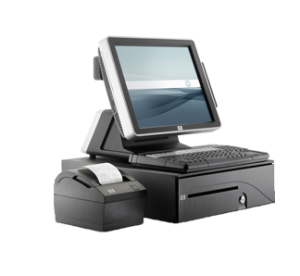 The fee computer shall be an IBM Compatible disk-based workstation with a 9″ or 15″ color monitor, 64-key keyboard (optional), 109 key, 8MB RAM multifunction printer (receipt, validation, journal) 1 GB hard disk, magnetic swipe reader (attendants, service personnel, VIP, etc.) 3.5″ and / or CD-ROM, 1.44 MB disk, cash drawer with till, RS-232, Ethernet 10 Base T communications and PSI USER SOFTWARE
Maintenance
PSI offers 365 days, 24 hours per day back-up service.
Software
User friendly, utilizing window programming options for end customer to program his or her own rate structures and options into the workstation at each location. Each unit has the ability to accept machine-readable interface, license plate inventory, Windows NT, networking, stolen tickets, programmable report generation and multi-tasking.
Attendant Log-On Log-Off via a magnetic striped credit card allows no errors or miscues.
All rates, reports, attendants, etc. are programmable at the keyboard.
The entire transaction sequence is prompted; the cashier display blanks out after 5 minutes to prevent burning of CRT screen.
20 Rates: New rate structures may be programmed as far as 6 months in advance and automatically activated at time and date desired. Tickets issued prior to new rate schedule shall be computed at the old rates.
5 Methods of Payment: Cash, check, charge, customer short, and paid on account.
Other Sales: Car wash, battery starts, etc.
Split Tender: Payment may be split among five methods.
Receipt automatically or on demand, customer programmable.
Validation shall take place between cars, thus speeding up the traffic flow.
Workstation validates on any tickets. There are no exceptions.
Blind Log Off: The cashier enters the till amount before logging off. This avoids attempts to reconcile shorts.
Error Messages: Over thirty messages are available on the CRT display. All error messages are corrected with the depression of the clear key.
Manager Tape: After each sale, the transaction number, method of payment, and amount are printed. At cashier log on and log off, additional key information is printed.
Audit Report: Re-aligns all tickets collected back into ticket number order and signals any tickets with possible entry time or date errors. It also signals "duplicate" tickets and tickets that violate the logic of the 45 day up number file.
Sales Report: Arranges tickets by price break, quantity, and extended amount. Shows average ticket price.
Control Report: Contains non-resettable totals from the fee computer that prove no one is secretly using the workstation.
Cashier Report: Sales by item type (Rate 1, Rate 2, N/C etc.), back reconciliation, method of payment reconciliation, and gate counter.
Charged to Account Reports: Allows the "charging" of amounts to account numbers for later billing or cost allocations.
Contract Parking Report: Allows the collection of monthly parking payments and record with unique account number.
Statistics Report: Shows the number of vehicles that entered, exited, or stayed during a specified time interval. The time interval may be specified to be as small as 20 minutes and as long as four hours. Different time intervals may be specified for different rates.
Consolidated Cashier Reports: Adds up all the cashier reports for those who have already logged off.
Sales Analysis Report: Shows the item, the quantity, and accumulated amount for all items since the last time the report was run.
Time and Attendance Report: Adds up the weekly, regular, and overtime hours for payroll.
The Shift Change reports run automatically as cashier log off. This means that a cashier can log off and obtain reports without a manager being present, or the manager being forced to leave the manager card with the cashier. Through a manager function, one selects the reports to the cashier, reports to run, the order they run in, and where they print (to the receipt printer or to a disk file).
The Cleared Tickets report alerts to possible cashier "abuses".
The 45 Day Up Number limits cashier mistakes for "multiple day" cars.
The gate is activated by software, not by closing the drawer.
Manager functions are protected four ways. The manager must have the card, must know the password, must know the function number, and must know the valid range of records to change.
Monthly exit without key card: Set Number of coupons that can be discount coupons, fixed price coupons, hourly coupons, and percentage coupons. These can be mixed and matched. Coupons can even be programmed to change value at a specified date and time in the future. Coupons may be entered via the keyboard or optically read by a hand-held scanner.
Penalty: Add a fixed amount to a fee already computed.
No charge, drops, paid-outs, or refunds.
Special Rates: If the programmed rates are not desirable, this option allows one to pay in the amount desired.
Spoiled Tickets: Record ticket numbers wasted into the audit report.
Relief Cashiering: When the relief logs off, he gets his own set of reports.
Help Key: A context sensitive help key.
Three types of Lost Ticket: Fixed price lost, computed lost, and open lost.
Optional Features
(Optional) Networking workstation and server - this will allow for a centralized network giving the manager remote management either from the server or on an outside modem/network line.
(Optional) Manager remote viewing - allows the manager to remotely view the POS workstation screen with real time feed back.